Compact

D

ual

C

arrier

U

niversal

M

icrowave

R

adio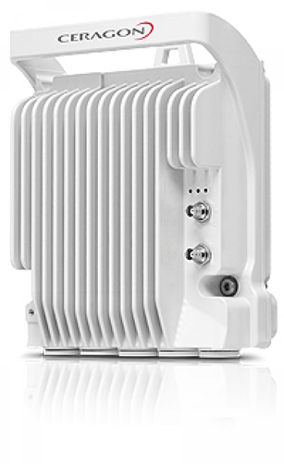 OVERVIEW
The IP-50CX compact universal microwave radio is the evolution of the IP-20C & IP-50C, the world's best-selling wireless backhaul outdoor radios.
The IP-50CX delivers enormous versatility, allowing you to base your entire network, from small cells to massive aggregation sites, on this single radio – reducing complexity, costs, and time to revenue (TTR).
The multicore unit can be deployed as a stand-alone all-outdoor radio or combined with an indoor unit (the IP-50FX) as a scalable aggregation node and cell site router.
The IP-50CX supports the highest channel Bandwidth (BW) in the market, up to 224MHz, and includes ports for 1GbE, 10GbE, and 25GbE.
Achieve up to 6.5Gbps without the need for an additional indoor unit when the IP-50CX is in an all-outdoor 4+0 node configuration utilizing layer-1 carrier aggregation.
Easily upgrade your existing all-outdoor installed base (whether Ceragon IP-20C 2+0 or any third-party all-outdoor) into 4+0 using layer-1 aggregation further reducing time to market (TTM), lowering CAPEX and OPEX, and simplifying site acquisition tasks.