How? Move to all-outdoor wireless backhaul
The importance of rapid site deployment
Network deployment, extension, densification and upgrading are common tasks in today's mobile world. You may need to extend your business to cover new markets and areas (greenfield implementations), provide new services to existing customers (brownfield implementations), and/or evolve your network from 4G LTE to LTE-Advanced/Gigabit-LTE and to 5G. All these call for massive deployment of new sites in your network.
The two underlying tasks required for deployment of new sites are site acquisition and site connectivity (backhaul). The time it takes to complete these tasks is a critical element in your service time-to-market.
The good news is that selecting an all-outdoor wireless backhaul solution can shorten this duration by some 50%!
Wireless backhaul and your network
Wireless backhaul is the fastest, most cost-effective and reliable manner of connecting your new sites to the network. But not all wireless backhaul solutions are created equal, and they don't all provide the same benefits.
Traditionally, wireless backhaul solutions offer several form factors, or functional splits, for their networking and radio elements. The most common ones are split-mount and all-outdoor. The first splits the node functionality into a networking element which is installed indoor, and a radio element which is mounted to an antenna (direct mount) or to the tower (remote mount), connected with waveguides to the antenna.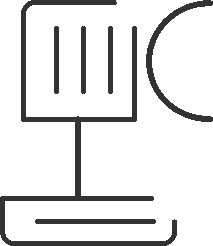 A split mount configuration
With all-outdoor configuration, however, both the networking function (which is all-IP) and the radio function are outdoor, in a single box, mounted to the antenna or the tower.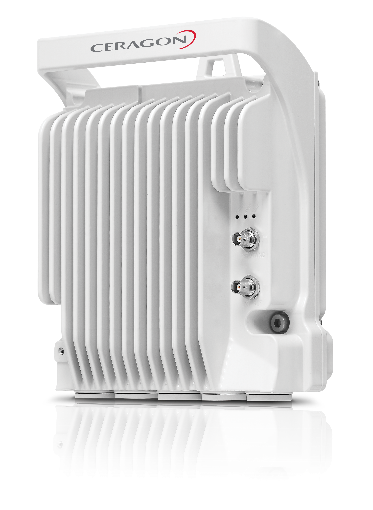 All-outdoor multicore radio
All-outdoor is a much simpler and cost-efficient configuration, and it can be simply connected to IDU or external box for providing TDM traffic or higher no. of Ethernet interfaces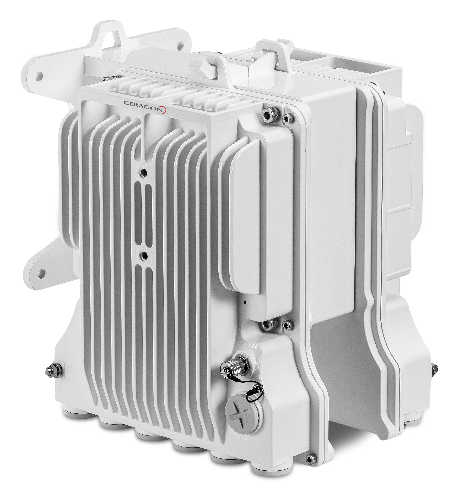 A 4+0 direct mount, all-outdoor configuration
All-outdoor wireless backhaul – your benefits
The benefits of using all-outdoor wireless backhaul solutions in 4G and 5G networks, compared to split-mount solutions, are significant. This is particularly true with a multicore all-outdoor solution.
Faster and simpler site acquisition – 50% time savings: Utilizing all-outdoor solutions eliminates the need for indoor rack space for the networking unit. In cases where the other equipment at the site (e.g. RAN equipment) is also in an all-outdoor configuration, there is no need for a shelter – making site allocation and acquisition simpler, faster and more cost-effective.

Simplified operations and faster time to market – 80% fewer part numbers: Since the node is based on a single box that covers all functionality (radio and networking), coupled with 1+0 and 2+0 configurations, the number of part numbers in the network is reduced significantly. This simplifies and accelerates the planning-to-deployment cycle.

Increased configuration flexibility with disaggregated wireless backhaul: All-outdoor nodes can serve in tail sites as well as in aggregation sites connected to aggregation networking units. In cases of disaggregated wireless backhaul, in which the indoor unit (such as the Ceragon IP-50FX) can run radio-aware networking over an Ethernet interface, connecting multicore outdoor units (such as the IP-20C) creates a multicore aggregation node. Such a node features full split-mount functionality, including carrier aggregation, radio-aware networking and synchronization support.

Increased power efficiency – reduced power consumption by 70%: All-outdoor solutions allow lower power consumption. First, the direct consumption of the unit is significantly lower. On top of that, the lack of an indoor unit eliminates the need for an air conditioning system. The saving is both in the A/C system itself and in its power consumption, which is typically half the power consumption of the unit it needs to cool. This is particularly the case with a multicore unit such as the IP-20C, where total power consumption of a 2+0 configuration is only 54W – about half the consumption level of other all-outdoor solutions, and about a third of split-mount configurations.

Improved security and vandalism resistance – increased service availability: The fact that the active equipment is installed high above the ground leads to additional security. Attackers (e.g. vandals) would need to use extreme measures to physically reach the equipment in order to sabotage it or eavesdrop.
All-outdoor wireless backhaul – market reception
Global tier-1 operators like Sprint, AT&T Mexico, Reliance JIO, Airtel, Smartfren, Hutchison Austria, Hutchison Indonesia and others have already adopted all-outdoor wireless backhaul solutions. Some carriers have used it for massive 4G deployment while reaching a record pace of 4,000 deployed cell sites in a single month – allowing them to quickly roll out new services in new geographies while saving on CAPEX and OPEX.
In 2018, one out of three all-outdoor radios installed globally was a Ceragon all-outdoor radio.
To learn more, watch our webinar about Disaggregated Wireless Backhaul