GlobalData recognizes Ceragon and its flexible hauling solutions' best-of-breed performance
In its January 2020 "Microwave Backhaul: Competitive Landscape Report," GlobalData, recognized Ceragon and its overall wireless hauling offerings as the industry leader – for the 6th consecutive year!
GlobalData, one of the largest data and insights solution providers in the world, describes Ceragon's unique disaggregated wireless hauling platform as a key differentiator as markets evolve to 5G and embrace open standards.Ceragon is uniquely positioned to help operators unlock their 5G potential by overcoming network and operations challenges for any hauling scenario (Backhaul, Midhaul, and Fronthaul):
Providing more capacity
Reducing latency
Deploying more sites
Achieving service orchestration via network slicing
Ceragon's flexible wireless hauling solutions enable operators to quickly and simply transform their network to 5G while meeting operational efficiency targets.
In fact, mobile operators in North America, Europe, and Asia are already transforming their networks to 5G using Ceragon IP-50 platform and IP-20 platform.
Ceragon is honored by the industry's acknowledgment of the continued value it offers its customers and is committed to pioneering next-generation technologies to resolve wireless hauling challenges.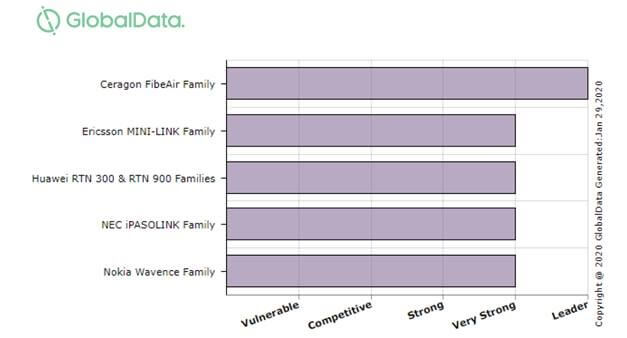 Download GlobalData report to learn more: