5G networks are here.
The evolution towards widely deployed 5G services has begun, together with the promises that it brings. That said, the challenges faced by mobile operators and service providers when planning, deploying and maintaining their 5G core, 5G RAN and 5G backhaul are clearer than ever and need to be addressed as soon as possible.
This article outlines those challenges and the ways to address them. But before we discuss 5G challenges and 5G solutions, let's first define 5G.
What is 5G?
As described in our previous post, 5G promises the ultimate mobile experience. With its Enhanced Mobile Broadband (eMBB) service, it boosts end-user capacity to over 1Gbps and facilitates rich multimedia applications such as virtual reality and augmented reality.
5G also creates an opportunity for service providers to serve new markets with Fixed Wireless Access (FWA) applications that make ultra-broadband connections much more accessible for residential and enterprise customers. Massive IoT deployment such as smart-cities or even smart-agriculture is powered by Massive Machine-Type Communication (mMTC) service. Finally, 5G offers a new service level that can accommodate mission-critical applications known as Ultra-Reliable Low-Latency Communications (URLLC) to enable support in applications such as Vehicle to Anything (V2X) and autonomous vehicles.
However, the implementation of these applications (eMBB, FWA, mMTC and URLLC) poses challenges that must be addressed to ensure that a service provider's network, organization and business plan are ready for the major event – providing 5G services.
5G backhaul challenges
Of the three main elements in a 5G network – 5G core (Next Generation Core – NGC), 5G RAN (NG-RAN, 5G-NR) and 5G Backhaul – the 5G backhaul domain is the one that poses the most complex challenges and should therefore be carefully planned and addressed.
When considering the requirements of the different services offered by a 5G network, and the scale of such a network, the following are the top three realms in which significant wireless backhaul challenges should be addressed:
1.Cell site connectivity – the massive growth in capacity demand (for eMBB and FWA, in particular), together with the methods used in 5G-RAN to address those challenges (e.g. utilizing higher frequency spectrum and wider RAN spectrum channels) pose challenges to the backhaul infrastructure; which is now required to connect more sites with higher capacity while accommodating both macro-cells and small-cells, and cloud-RAN & distributed-RAN topologies.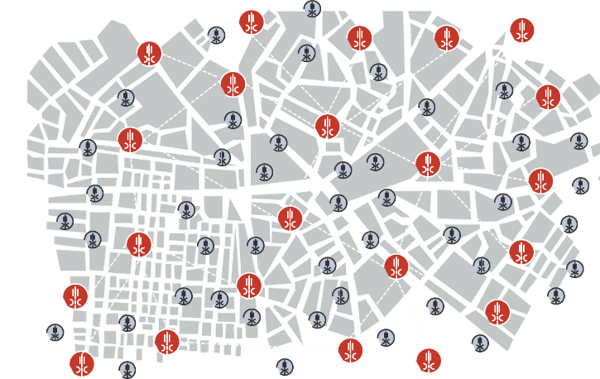 2. Service orchestration – 5G delivers new services (URLLC and mMTC, in particular). This brings about new requirements from the network (including latency and availability) and gives rise to a new infrastructure scheme in which each service is guaranteed to receive the proper service level, regardless of the status of other services. This calls for measures of service orchestration across all network domains.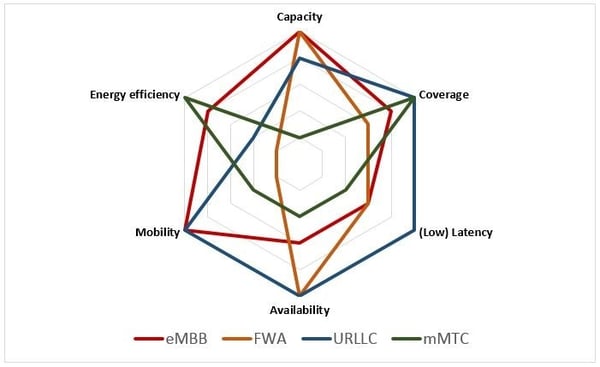 3. Scale & skill gap – the massive deployment of new network elements, new cell sites, new services and new technologies poses a major challenge to any organization. This calls for a more complex skill set as well as a new magnitude of scale. Addressing these challenges is key to the successful and efficient deployment and maintenance of any part of the network.
The ability to identify the abovementioned challenges is a major part of the preparation for the 5G era. However, it is even more important that these challenges are addressed in a timely fashion and within the planned investment.
While major RAN vendors are focusing on the 5G Core and 5G RAN domains, wireless backhaul specialists are the only vendors with the focus, expertise and technological flexibility to address these challenges by offering a set of products, services and technologies that are specifically designed for the 5G revolution.
Click to download RAN and Backhaul Evolution Towards 5G Infographics