Wireless transport for utilities – made easier with Multicore technology
Your Utility Transport Network is the key to your business continuity and availability. You need your smart-grid controlled, your meters read remotely and your substations managed and monitored. To meet all these requirements, you need the highest level of reliability, security and availability.
Ceragon's IP-20 Platform and its unique Multicore technology allow you to do just that. This field-proven and future-proof platform enables you to overcome the multiple challenges of your infrastructure, while evolving and enabling new and high-capacity services. It goes without saying that all of this comes with ultra-high availability and security, so you can keep your services up, and your customers satisfied.
Our products in your network: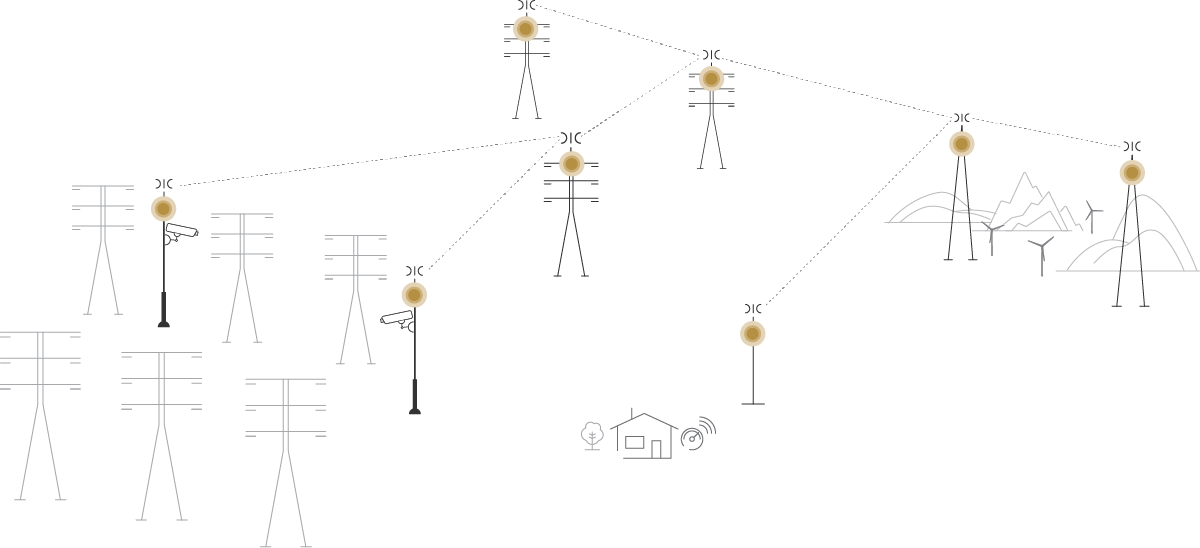 To achieve the highest value for you
At the heart of our solutions is the FibeAir IP-20 Platform. We recognize that the best wireless transport solution for utilitiy companies has to enable three things:
Increase operational efficiency
It has to be efficient to run. It needs to maximize capacity and performance, and at the same time minimize running costs such as spectrum fees, tower lease fees, shelter and storage rent, and labor costs. It should also enable you to increase utilization and performance of your power grid resources, with smart grid applications, substation automation and smart metering.
Ensure peace of mind
It needs to be reliable and secure, to ensure your service availability and it needs to answer your wireless transport needs – now and in the future. From SCADA transport to multimedia surveillance and remote operation applications, you need to know that you've got the right technology and the right people to move there with you – and are ready to start now.
Keep your customers satisfied
That's why we're all here. We rise to the challenge because it gives your customers a better, more reliable service. That means you can acquire more customers, and keep your customers happy – and if you can keep your customers happy, you can keep your customers. Period.
RISING TO THE WIRELESS TRANSPORT CHALLENGE
Since we first started providing wireless transport solutions over two decades ago, we've helped our customers face countless challenges – and we pride ourselves on being able to rise to them every time.
We have people who understand the technology and the business. We have products that are advanced and reliable. And as a company, we are determined to find a solution for every challenge you face.
We invite you to challenge us to take you further because we know that our solutions will help you achieve the highest value for your business.