In our previous blog posts, we explored how vendors are incorporating "servitization" into their business models, enabling mobile operators in the 5G era to improve network performance and efficiency. In this post, we'll highlight a service case study where an African telecom operator is using Ceragon's infrastructure management service to oversee outsourced infrastructure management companies while reducing OPEX and staff size.
THE CHALLENGES
Oversee outsourced infrastructure management companies / Maintain SLAs and multi-vendor awareness / Reduce OPEX and staff size / Focus on core business activities
Many telecom operators in Africa outsource their passive networks, specifically towers and site infrastructure, to third-party infrastructure management companies. These companies take responsibility for myriad site maintenance activities, enabling operators to focus on their core tasks such as managing their active network components, ensuring customer satisfaction, and planning future services.
The operators define and manage their specific service-level agreements (SLAs) with these infrastructure management companies. Any degradations/deviations in these infrastructure domains negatively impact active network operations and end customers' quality of experience (QoE). The operator's challenge is enjoy the OPEX-reducing and other benefits of using a third-party management company while maintaining full awareness of all key infrastructure aspects, including sensor outputs, performance monitoring data, and more.
THE SOLUTION
Ceragon infrastructure management service / Ceragon's CeraOptimizer Infra tool / Voltage monitoring / Collection of real-time data / Alerting central monitoring stations
A mobile operator in Africa required a solution that could utilize its existing installed base of hardware equipment and parameters to monitor, in detail, the external services provided by its infrastructure management companies. The goal was to obtain real-time data to establish the basis for enforcing the defined SLAs and ensuring that end customers' QoE was maintained.
Ceragon has offered the operator its innovative infrastructure management service, which is part of the Ceragon Lifecycle Service suite. A key enabler of the service is Ceragon's CeraOptimizer Infra tool, an expert tool made by Ceragon for use by our own experts when implementing Ceragon's infrastructure management and other services.
The voltage-monitoring module of CeraOptimizer Infra detects and stores data, and then alerts the central operational monitoring station, if necessary. Alerts are sent in all instances in which the voltage supplied to the radio interfaces of Ceragon equipment deviates from the pre-established reference voltage range. With this solution in place, the operator's operations team can proactively detect power supply issues (without relying on the infrastructure provider or management company), prevent potential outages, and improve overall quality of service (QoS).
Delivering wide-ranging benefits, the Ceragon infrastructure management service supported by the CeraOptimizer Infra tool is:
Enabling proactive monitoring of site space, temperature, input voltage, and power consumption
Providing a mechanism to detect sites with cooling/power/voltage anomalies
Categorizing and determining which sites require urgent action
Collecting data regarding indoor units' (IDUs') temperatures/DC voltage
Comparing the IDUs' current temperature/voltage operating ranges with their extreme ranges
The Ceragon infrastructure management service is enabling the African operator to improve the management of its multi-vendor infrastructure using automated tools while reducing staff size and OPEX.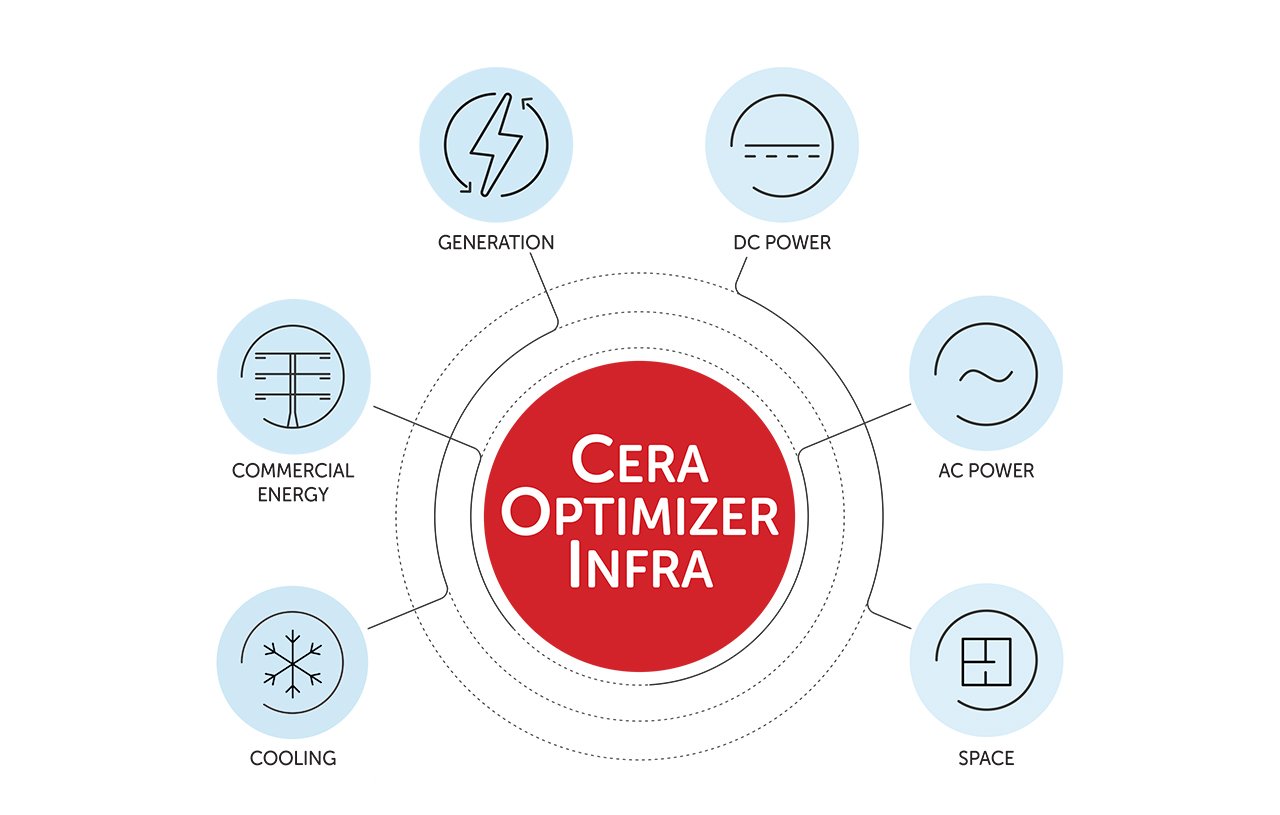 Learn more about CeraOptimizer infra