Last month, Light Reading and Ceragon held an informative webinar on building flexible and open architectures for 5G. Here are some highlights from this seminar.
5G services and use cases are evolving from the initial phase of enhanced broadband experience (eMBB and FWA) to the main promise of more connectivity across industries (mMTC and URLLC), which will mature with 3GPP Release 16.
This is, practically, the main driver for operators and service providers to evolve their network and services to 5G, as mMTC and URLLC are major business opportunities.
This evolution calls for some strategic decisions by operators in two parallel (or, actually, orthogonal) dimensions: network architecture strategy and services evolution strategy.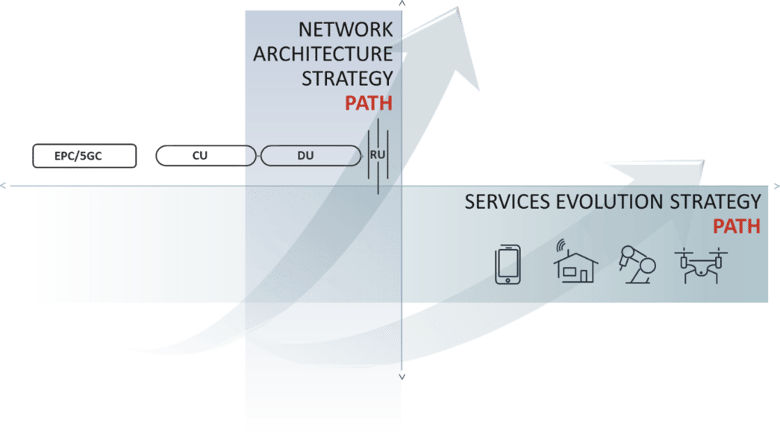 As described in our 5G - Disrupting the mobile industry blog post, each of these two axes span from "classic" to "disruptive" approaches.
Together, these two axes create four "5G disruption quadrants."
It is interesting to see how different operators position themselves on this matrix. A survey held during the webinar provides some indication on this:
According to the results, there is significant interest in open architectures. 76% of the respondents position their company in either the cost-driven or the highly disruptive quadrants, both of which indicate adoption of open architectures across the network.
Taking a closer look at those open, cloud-based and disaggregated architectures, we can see that those architectures dominate the core network and are gaining significant traction in the hauling and access domains.
Lastly, an outline was presented for a flexible wireless hauling technology blueprint, which is key to a useful 5G strategy.
Such a blueprint calls for a flexible spectrum, allowing solutions that meet capacity and latency requirements in 5G networks. Those solutions include disaggregated wireless hauling, which brings the required flexibility and scalability, and software-defined networking (SDN), which allows network and operations simplification and optimization.
The main takeaways from this event were:
5G creates opportunities for service providers
Different service providers' motivations impact network development and evolution
Challenges exist, even more so for 5G
Challenges are best resolved by adopting a flexible open network approach across all network domains: core, transport and RAN
Watch the recorded webinar